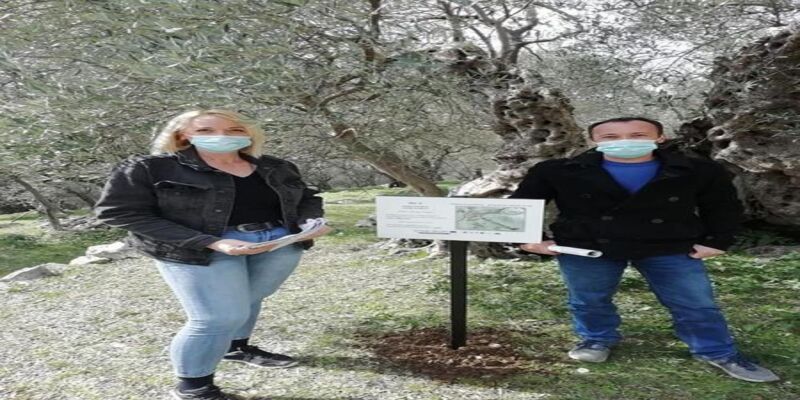 23 ancient olive trees marked with informative boards in Džidžarin olive orchard
Overview
23 ancient olive trees marked with informative boards in Džidžarin olive orchard
Informative boards containing data about estimated ancient olive tree age (methodology by Arnan et al.), year of plantation, exact geographic coordinates, olive variety and its position on the Tourist map (LECRCM), also produced within #CrossBorderOL, have been set up in Džidžarin olive orchard.
The most ancient olive tree is 465, while the youngest one is 290 years old. In Džidžarin, there are some monumental olive trees as well; however, mapped and marked ancient olive trees are approachable for visitors and tourists through nearby hiking trails and passable roads.
Marking the ancient olive trees with informative boards gave an added value to the activity of #LECRCM production (Tourist map of Bar city centre and Džidžarin olive orchard showing cultural-historical attractions), successfully performed by project management team of #Bar municipality, and overall to #CBO project.
#Montenegro #OpstinaBar #MunicipalityofBar